NEW ARRIVALS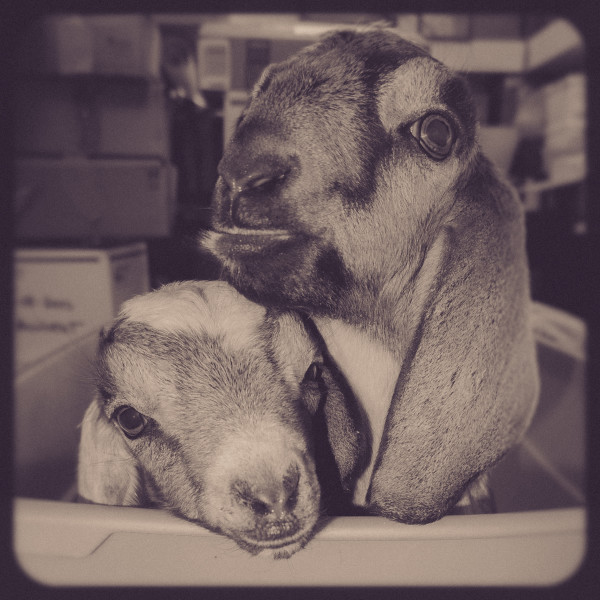 Taffy & Einstein & Hazel & Sprout
Nubian Grade Doelings & Bucklings
Bottle Babies
dob 2.24.14
If you have decided to purchase a pet goat for your family – you've come to the right spot. Goat Companions of Southern California specializes in raising friendly, healthy PET goats that will make a great addition to your family.
All goats have been socialized on our family ranch and are loving and trusting of people. Goats are great backyard pets with unique and endearing personalities – just like your beloved family dog. The kids are fun to watch – set up a little enclosed play yard for them and watch them jump and skip and play together. So very cute!

Goats are herd animals and a single goat can become listless, sickly and pine away. So, you must already have a goat or purchase a minimum of two from us (no exceptions).
We spend time holding & playing with the new kids so they become very human friendly and learn to know their names. If requested, we can also provide bottle feeding for your kids.
See specific listing for pricing and terms.
We discount when you purchase a buckling and a doeling.
We have other available goats so if you don't see the goat you want, give us a call!
---

American Goat Society
Member

American Dairy Goat Association
Member

International Nubian Breeders Association
Member